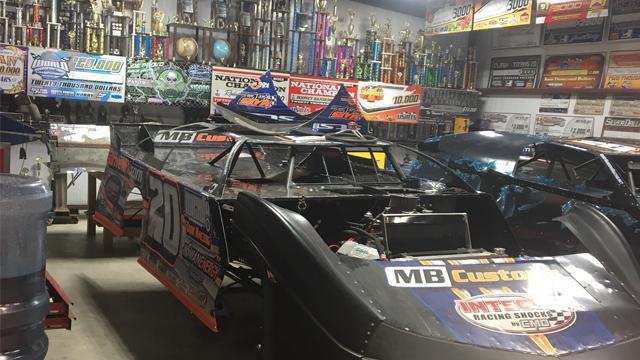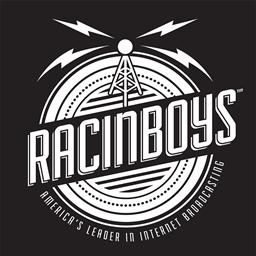 ---
Sanders preparing for full-time run with Lucas Oil MLRA
By Trenton Berry, Lucas Oil MLRA PR (Wheatland, MO) -- With three months until the Lucas Oil MLRA throws its first green flag of the year, the first bit of driver news has revealed itself. Happy, Texas standout Rodney Sanders has declared his intentions to follow the tour in 2017 and compete for the Sunoco Rookie of the Year title.
PHOTO CREDIT: Rodney Sanders Racing
Sanders, 27, comes in with a mile long list of racing accomplishments, however most of it has been in the Modified ranks. At the top of the resume is a pair of USMTS National Titles. The first came in 2013 with a repeat effort the following season.
Along the way, Sanders has piled wins on top of wins. In the USMTS alone he has visited victory lane 66 times over the past four seasons, nailing down 28 in 2014, his best mark to date.
He has scattered in Late Model racing during this time period, but it has never been the team's focus. Sanders has won two features with the Lucas Oil MLRA. The first came in April, 2014, in the finale of the Spring Meltdown at I-80 Speedway in Greenwood, Nebraska. The other win was this past July at Salina Highbanks Speedway in Salina, Oklahoma.
"I've always wanted to go Late Model racing on a full-time basis and this season David Tanner, owner of Wichita Falls, Texas based Wichita Tank, is willing to do what it takes to make that possible," commented Sanders. "I really owe a lot to David and his family and appreciate their support."
Most other partners remain in place for Sanders including Western Flyer Xpress and Swan Energy. New to the team is Town Oilfield Services.
Last fall Sanders lost longtime crew chief Grant Snider. Danny Crane and Brad Carney will be turning the wrenches and keeping the cars ready to race all year.
They will begin the year with two MB Customs Late Models, three Clements Engines and one Pro Power bullet. He plans to be racing nearly every weekend with plenty of Modified action sprinkled in over the course of the year.
"I'd really like to win the Rookie deal," Sanders further elaborated. "That's a great prize put up by Sunoco. $2,500 and six barrels of fuel could really help us in the future. Phillips and Stovall, among others, are tough to beat but I'm really looking forward to competing with them and the rest of the racers who run with MLRA."
The season comes to life March 31, and April 1, with a pair of shows at I-80 Speedway in Greenwood, Nebraska. This has been the traditional start to the season for the past several years, and the Spring Meltdown promises to be action packed.
For all of the latest news and information fans are encouraged to visit the series website at www.MLRARacing.com.
Fans may also "like" the Lucas Oil MLRA Facebook page by clicking www.Facebook.com/lucasoilmlra or follow us on Twitter at www.Twitter.com/MLRA.
---
Submitted By: Kirk Elliott
Back to News