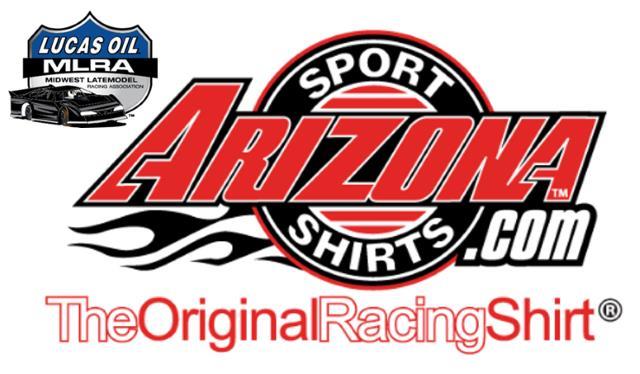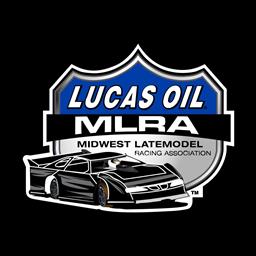 ---
Arizona Sport Shirts - "Official Merchandise Provider" of Lucas Oil MLRA
Wheatland, Missouri (March 15, 2023) – Knowing the importance of looking good both on and off the track, Lucas Oil MLRA officials announced today their continued partnership with Arizona Sport Shirts as the series "Official Merchandise Provider" for the upcoming 2023 racing season.
Arizona Sport Shirts has become the industry leader in custom racing apparel and design work, based out of their Indianapolis, Indiana headquarters. Fans will have the opportunity to get their hands on the new 2023 MLRA Series shirts, hoodies, and hats starting with the MLRA Spring Nationals, Presented by Arizona Sport Shirts March 31st - April 1st at the Lucas Oil Speedway in Wheatland, Missouri.
"The Lucas Oil MLRA has always taken great pride in showcasing our series and drivers to our fan base by offering them the best looking and highest quality merchandise possible. We are excited to have Arizona Sport Shirts back on board this year, and with Gerald Newton and his staff we know we will be getting the best product and latest designs that our fans will be excited to wear," noted MLRA Series Director Ernie Leftwich.
Labeled as "The Original Race Shirt" since 1974, Arizona Sport Shirts is a one stop shop for all your apparel and souvenir printing needs. Their talented group of designers on staff produce one-of-a kind designs for many of the nation's top dirt touring stars as well as the grass-roots weekend warrior.
Not only do racers, racing series, and other businesses alike look to them for their traditional t-shirt and hoodie needs, but they can now seek out much more from the industries apparel leader. From their custom embroidery of logos and designs on many different styles of caps and jackets, to novelty items such as blankets, koozies, decals, flags, and tumblers, Arizona Sport Shirts has turned into the racers one-stop-shop.
"We are once again thrilled to partner with MLRA. 2023 marks our 50th year and it is because we align ourselves with great people such as MLRA. We look forward to many more years of supporting grassroots racing and MLRA," stated Gerald Newton, SR Vice President of Operations for Arizona Sport Shirts.
Fans and drivers are also encouraged to visit Arizona Sport Shirts online at www.ArizonaSportShirts.com. Here teams and businesses can learn more about their large assortment of product offerings, while fans can check out the latest merchandise available for purchase from their extensive online store www.GottaRace.com.
---
Article Credit: Billy Rock
Submitted By: Billy Rock
Back to News