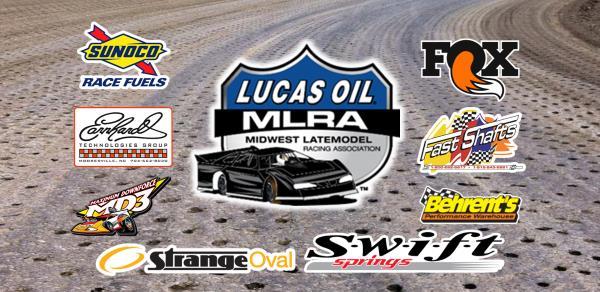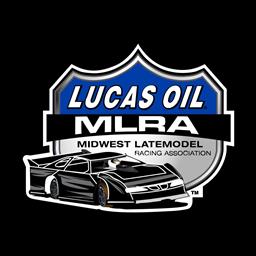 ---
Loaded Awards Program Awaits Lucas Oil MLRA Rookie Contenders
Wheatland, Missouri (March 28, 2023) – Before the first green flag ever drops on the 35th Anniversary season of the Lucas Oil MLRA, one thing for certain is that fans and drivers are in for a heated battle to see who will become the next Sunoco Race Fuels Rookie of the Year.
The 2023 installment of this 24-race title bout will include a diverse class of drivers, including six who have already committed to series officials their intent to follow the series this season. The current list of drivers includes Kayden Clatt, Kaeden Cornell, Trevor Gundaker, Dustin Hodges, Johnathan Huston, and Dillon McCowan.
Wayne Castleberry, Marketing & Sales Relations for the Lucas Oil MLRA, has put together a strong awards package for the 2023 Rookie of the Year contenders to chase after, which includes both cash awards and multiple product contingencies awarded from series sponsors.
2023 SUNOCO Rookie Of The Year Champion:
· SUNOCO RACE FUEL– $2,000 + (3) Drums of Sunoco Race Fuel
· FOX SHOCKS – Set of (4) racing shocks valued at $5,300
· BEHRENT'S PERFORMANCE WAREHOUSE – Product Certificate
· EARNHARDT TECHNOLOGY – $500 Product Certificate
· FAST SHAFTS – Product Certificate towards Drive Shaft
· MD3 – $500 Product Certificate
· STRANGE OVAL– $500 Product Certificate
· SWIFT SPRINGS – Product Certificate towards 4 springs
2023 SUNOCO ROY Runner-up:
· SUNOCO RACE FUEL – $1,500 + (1) Drum of Sunoco Race Fuel
Kolby Vandenbergh captured the coveted Rookie Award one season ago, while also finishing second in the overall MLRA Championship Point Standings. Drivers following the entire series will also be eligible for a share of the 2023 Lucas Oil MLRA Championship Point Fund which totals $60,000 in season ending driver pay outs.
Other recent MLRA Rookie of the year winners include Mason Oberkarmer (21'), Jeremiah Hurst (20'), Payton Looney (19'), and Logan Martin (18').
"Spring Nationals" Kicks Off Lucas Oil MLRA Season
The 2023 edition of the Lucas Oil MLRA is slated to begin with the Spring Nationals Presented by Arizona Sport Shirts on March 31st & April 1st at the Lucas Oil Speedway in Wheatland, Mo. Drivers interested in challenging for the Rookie of the Year can contact Series Director Ernie Leftwich at 417-309-3509 for additional registration details.
---
Article Credit: Billy Rock
Submitted By: Billy Rock
Back to News